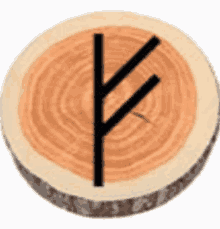 Odin's guard Is a branch within NEO-ARISTOCRACY serving the Odinist members of our society allowing them to practice their faith and spread their knowledge to would be members in the the wider patriotic community. There are many Odinist groups around the world today but sadly most of them practice a distorted and corrupted (new age) version of the indigenous ancestral European faith and identity of Odinism. Many of these extremist groups going out of their way to distance themselves from anyone remotely concerned about the destruction of the western ideal – banning and hounding fellow Odinists for holding a different political opinion from the politically correct. Odin's Guard offers a hand to the outcast. It offers a home for those searching for spiritual fulfilment. To reconnect with the old Gods and to reconnect with mother nature and what binds us to her.
Odin's guard is an international organization and like the wider NEO-ARISTOCRACY It is based out of central Sweden under the direction of our faith leader Allsherjagothi John. He has served our people and the Odinist community at large over the last 14 years – first acting as Gothi (priest) and then as Allsherjagothi (High Priest) – in Australia, South America and more recently here in Sweden and with a global focus his outreach continues now from here in the North. He has established Odinist groups and kindreds in over 15 countries and was the first Odinist Gothi to re-establish Odinism and an Odinist temple in South America – for the first time in 500 years of European settlement – restoring the rites and rituals and re-educating the white European population down there.
here we will refine our teaching and lead our members We invite the like minded to come home to Odin's Guard and help us grow and spread our faith.
The great work continues – the great renewal and restoration of our ancestral faith continues! Hail our Gods! Hail our Folk! Odin Hail! Wassail to all…