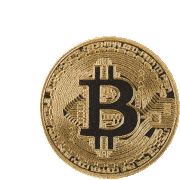 Ideally at some point Neo-Aristocracy should have it's own in-house cryptocurrency, Difficult to implement Yes but not impossible although we haven't done any serious work on setting it up We have found a away in which people would want to use it which is certainly a big deal in terms of progress. In any event should we get the staff for such a venture then it is totally within the realms of possibility. For the meantime we have put together a brief easy enough to understand guide on using crypto. Hopefully it makes sense to those that need it.
WITH VARIOUS tech and financial companies cracking down on traditionalist, even Conservative voices, Neo-Aristocracy included it is becoming more important than ever to support the leaders and organizations who are working for the preservation and advancement of the western ideal. They are making the necessary personal sacrifices others cannot . They need your financial support.
Although there are many ways to donate, many of them face privacy hurdles, which is an important concern if you have a job and family to support. Thankfully, such giving does not require you to give up your anonymity. In this guide, I will explain one way to do so safely — by using cryptocurrency.
Alternative Ways of Giving
Before discussing cryptocurrency, it is worth mentioning other, simpler ways to give. The most obvious is to write a check and send it via regular mail or to use the bill paying feature from your bank. The downside is that this is not entirely anonymous, which is an important concern for many people.
Some old-school alternatives that can protect anonymity include money orders and cashier's checks, which you can purchase with cash at a bank or the post office. Click here to learn more about the difference between the two. It is also legal to send cash through the mail, although that is risky. Patreon and Paypal are additional options, but both are hostile to traditionalists. Neither is recommended if other options are available.
Obtaining Cryptocurrency
How do you use cryptocurrency? For most people, the first step is to create an account at an established cryptocurrency exchange. There are hundreds of exchanges to choose from, but since you will be sharing personal and bank information with them, you will want to use one that is established and trusted (here is a review of some of that are well known).
The largest exchange is Coinbase. Other established exchanges include Gemini, Kraken, and Coinmama. I do not recommend Coinbase because they have a track record of blocking pro-Western organizations. Those blocking efforts are easy to avoid, which I explain below, but why give your personal and banking information to a hostile organization?
Exchanges must comply with a variety of regulatory requirements intended to minimize the use of cryptocurrencies for money laundering and terrorism purposes. That means they will collect information on your real identity (often confirmed by taking a photo of your ID with your mobile phone) and a phone number. They will also collect bank information to purchase cryptocurrency. It does not take long to provide this information, but it may take a few days for them to review and approve your account and any bank deposits. Like foreign currency exchanges, they will take a small percentage when you convert money from cash to crypto.
There are other, more anonymous ways to buy cryptocurrency than using an exchange. These include using Bitcoin ATMs and prepaid credit cards that you can purchase at a convenience store. Lean more about those options here and here.
Bitcoin (ticker BTC or XBT) is the most widely used cryptocurrency, but there are others. Bitcoin Cash (BCH) is a widely used alternative that reportedly has lower fees (don't confuse it with bitcoin itself). Privacy-focused cryptocurrencies include Monero, Dash, and Zcash. We recommend these privacy-oriented alternatives over bitcoin for reasons that are discussed below.
If you want to use an alternative currency, first check the "Donate" page of the organization you want to give to so you can be sure that they take it. If you do not see your preferred cryptocurrency, try emailing them to see if they can accommodate you. Often they can.
Wallets
Once you have purchased bitcoin or another cryptocurrency, you are free to transfer it to others. If you use an exchange, you could make donations directly from there, but I advise against doing this. In some cases (like Coinbase), they have blocked certain Dissident Right bitcoin addresses. Moreover, if you give money directly from the exchange, you will be doing so in an environment where they already have your personal and banking information, which is hardly an ideal choice if you value privacy and anonymity.
Fortunately, it is easy to get around these privacy concerns by setting up a "wallet" off site. Wallets are a mechanism for storing cryptocurrency and they come in various forms, including online platforms that can be accessed via the web or your mobile phone. Here is a review of some that are widely used.
We prefer desktop wallets because they allow you to avoid going through a third-party web site, which might track your activity. One of the most widely used for bitcoin is Electrum. I prefer Exodus because it has a nicer interface and can handle multiple currencies, including privacy coins. Both are free and easy to use. Here is a review of some desktop alternatives.
Control over your wallet is maintained with a secret code called a private key. All wallets will give you this information and ask you to write it down somewhere. This is only a worry if you plan to keep money in your wallet for any length of time, which we advise against. Do not transfer crypto from the exchange to your wallet until you are ready to make the donation. Send the donation from the wallet to your intended recipient the same day. If you somehow lose your private key and lose access to your wallet, it will matter less if there is no money in it.
Before you send money to anyone else, try sending a tiny amount of crypto back and forth between the exchange and your wallet to get the hang of it. As you will see, transfers take several minutes to be confirmed and there is a small financial charge. You cannot reverse these transactions, so double check the address before you send anything.
Once you feel comfortable and are ready to send a real donation, you can find the relevant cryptocurrency address by going to the web site of the recipient organization and checking their "Donate" or "Cryptocurrency" page. There will be a different address listed for each cryptocurrency, so make sure you choose the correct address for the currency you are using.
Privacy Coins
Up to this point, this guide has focused primarily on bitcoin, which is the most common form of cryptocurrency. Bitcoin has some important limitations, however, the most important of which is that it is not entirely anonymous. Although bitcoin transactions are not tied to any particular individual identity (they are just numbers), they are transparent and can be easily viewed by anyone who knows how to use a blockchain explorer. For example, look here to see the bitcoin donations to the TOR privacy browser project. Organizations like the SPLC have been known to monitor the bitcoin addresses of pro-Western organizations.
In theory, if you are careful to never tie your real world identity to a given cryptocurrency address, bitcoin's anonymity is probably still safe enough. This includes never posting your cryptocurrency address on the Internet or using it to purchase goods or services, where you give your real name or real-world address to some vendor. You can further reduce the danger by using a privacy-oriented wallet like Wasabi (here is a review).
Fortunately, there are safer alternatives, called privacy coins, that go a step further and conceal such transaction information (here is a primer). These include Monero (XMR), Dash (DASH), and Zcash (ZEC). Monero is the most commonly used. It can be purchased from a variety of vendors, including the Kraken exchange (here is a how-to guide). After you purchase Monero, you can then transfer it offsite to a Monero-enabled wallet (Exodus is one; here are others) and make donations from there. As always, check first to make sure the recipient organization takes your chosen currency.
Donation Acknowledgments
When I make a donation, I usually finish by asking for a confirmation of receipt from the recipient organization by email. For larger donations, I often start with a smaller donation of perhaps $20 and wait for a confirmation before sending the rest. (If you don't have an anonymous email address, you should create one. We recommend Protonmail over services like Google's Gmail, which has been overrun by SJWs.)
Asking for a confirmation may create a minor administrative headache at the other end, but: (a) it ensures that your donation got through to the intended recipient; and (b) it gives them a way to stay in touch with you via anonymous email. It may also give you access to member-only benefits, like a newsletter or access to private portions of a web site.
Tax exempt organizations may offer to give you a receipt, which allows you to write off a donation on your taxes. This may affect your anonymity, however.
Do Your Part